By sharing my story and journey I aspire to help create more diverse and inclusive teams as I truly believe, that succeeding in this will be what makes a good company a great company. Creating environments where trust and transparency is a normal part of every day life is not only beneficial for your company, but also for the individual – so let us start the journey together!
You can see examples of talks and workshops below. If you wish for a bigger collaboration, I am open for consultancy work to support in creating strategies and the right DE&I focus for your team and company. Just reach out, and we can have a chat.
---
Not Just a "Man In a Dress"
By voicing the invisible women of Computer Science you get an insight into how it is fighting through not only the challenges of your studies or workplace, but also the many extra challenges in the form of bias, stereotypes and unsafe environments. You learn how it affects people and the consequences for the Industry if this is not addressed.
Using humor and a sense of immediacy, you are taken through the harsh reality of what some people face in the Universities, why it is still important today – also at your workplace, and how you can help make a change.
---
Getting a diagnosis – as an adult
How is it getting diagnosed with Autism and ADHD as an adult? Why does it even matter? Does anything change when you suddenly have on paper, that your brain is wired differently from most people around you? How do you react to comments like: "You can't have Autism – you are so normal" and "But you are so successful at your job?!".
Everyone holding a paper with a diagnosis have different stories. Not all with ADHD is the same, and there is a reason that Autism is a spectrum. It isn't about feeling sorry for anyone, but sharing a story in a fun way, to try and normalise speaking about mental health.
---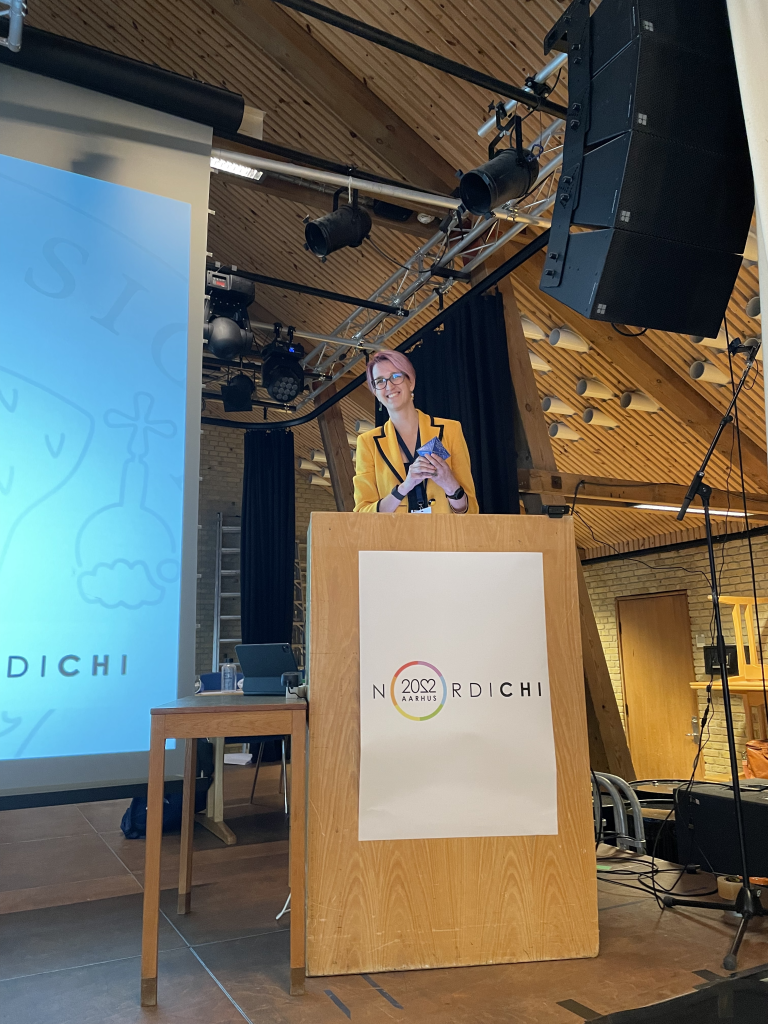 DOREEN – Engage in critical refleksion
With inspiration from tabletop roleplaying, a story-telling game of provocations was made in collaboration with Femtech.dk. The game is creating a fun and different way to open up for discussions and reflections on the barriers, limiting narratives and agencies encountered by women within Computer Science.
The goal is to engage and create a way to have an open dialogue and to pave the way for commitment and solutions for creating more inclusive environments – while creating our own character sheets based on the die containing our chosen barriers or narratives.
To read more about the origin of the game and how you can make your own die – just visit the Femtech webpage.